#thelancashireway on Instagram
In an effort to publicise the Lancashire Way and to bring the walk to a wider audience the Lancashire Way is now posting to Instagram under the hashtag #thelancashireway.
It is also easier to maintain than a website allowing lots of content to be published easily and quickly. So please do follow to find lots of photos of Lancashire and ideas for places to visit and related walks. Then come back to www.lancashireway for the maps and information.
In the last ten days or so I have put together the best ten villages on the Lancashire Way and here they are in reverse order
10. Sawley, near Clitheroe – Stage 22.
9. Croston on the West Lancashire plain – Stage 4.
8. The Lune valley – actually a choice of five villages of Wray, Hornby, Melling, Tunstall and Leck – could not decide between the five. The end of Stage 33 and then 34.
7. Another choice of three villages within a short five mile walk – Dunsop Bridge, Newton-in-Bowland and Slaidburn in the Upper Hodder valley – End of Stage 23 and then 24.
6. White Coppice near Chorley – one of my personal favourites – parts of Stages 11 and 12 make a perfect circular walk.
5. Hurst Green with Stoneyhurst College and Cromwells Bridge over the River Hodder as well as the new bridge over the Ribble at nearby Dinkley. Use Stages 26 and 27 to create a lovely walk.
4. Wycollar on the Eastern Loop – still in the creation. A lovely village with the "Atom" on the hillside above.
3. Rivington – Stages 12 and 13 can make a great circular walk taking in the West Pennine moors and the Reservoirs.
2. Silverdale looking over the beautiful Morecambe Bay. Walk Stage 40 to Warton, then follow the back road up to Yealand Conyers and return via Stage 39.
1. And the winner is Downham – a beautiful village the equal of any in England. Lost of walks here! Follow Stage 21 from Barley over Pendle Hill and then return on the bus. Or walk to Grindleton on Stage 22 and return via Chatburn and Worsaw Hill – a Carboniferous "Reef" over 300 million years old.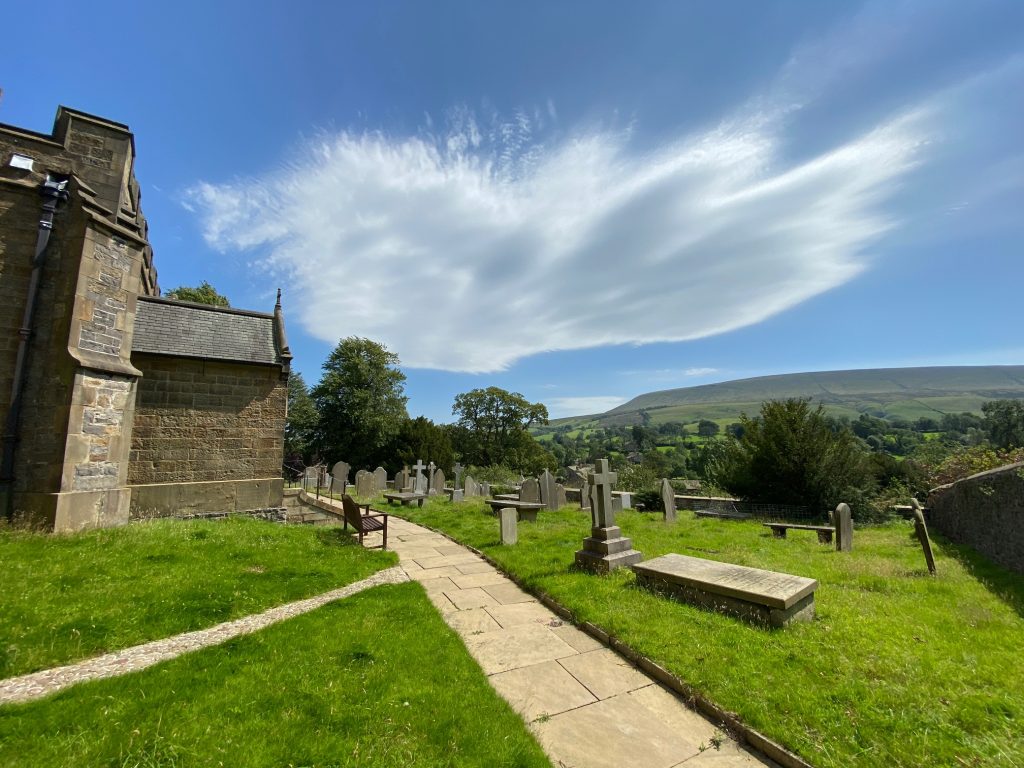 Check out #thelancashireway for many more photos!